At the end of 2017, Beaver Builder 2.0 released which featured a visual refresh and an extensive overhaul of Page Builder's user experience. One of original mission statements and philosophies for Beaver Builder is, "simple but powerful."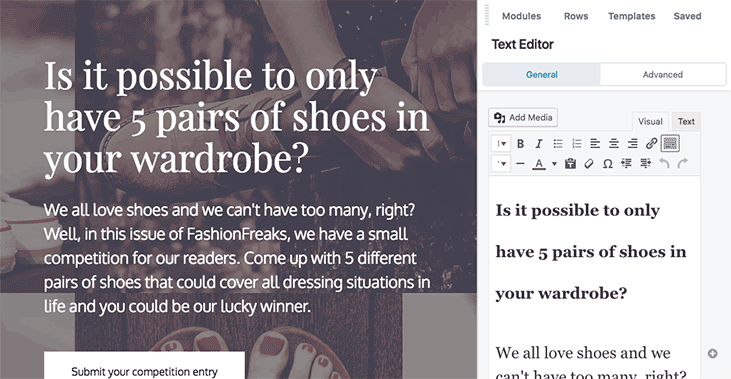 One of the more significant feature enhancements in Redridge is inline editing. You can now click on text fields to enter an inline editing mode and make edits and formatting changes directly on the page. This is one of those features that really shines once you start using it. Admittedly, I was a bit of a skeptic about the benefits of editing inline but, now that I've spent a bit of time using it, I never want to go back!
seems to be the only thing anyone wants to talk about these days. We've published a couple posts talking about what the future of the web might be like with Gutenberg and where we see page builders in that future.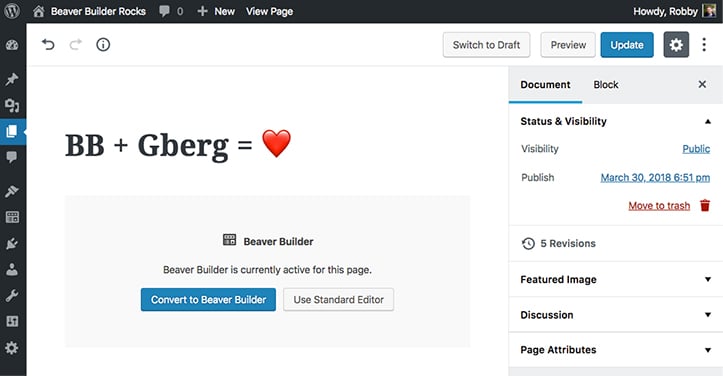 In Redridge, adding full support for Gutenberg into Beaver Builder. Since "everything will be a block," they actually created a block to switch between the Beaver Builder and Gutenberg editors. Beaver builder have ideas on how  further can embrace and build on Gutenberg but, for now, this release focuses on ensuring a painless transition to the new editor.